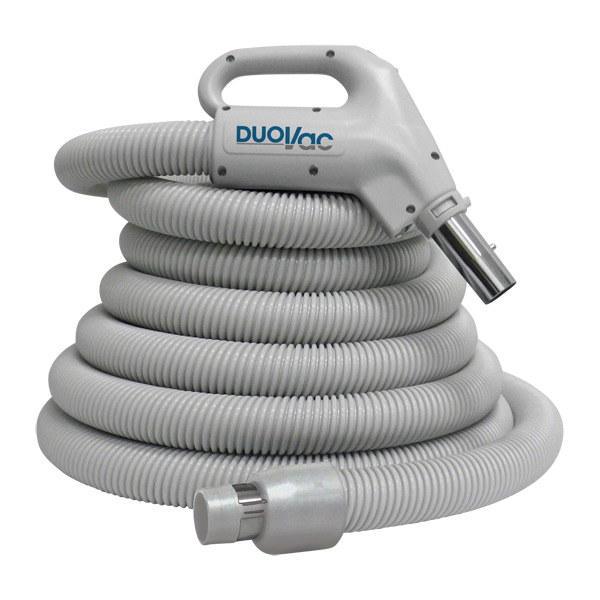 Duovac Button Lock 1-3/8″ Low Voltage Hose
$139.95–$189.95
Manufacturer's suggested retail price.
Retailers may sell for less.
Product Description
Technical specifications
Hose : Hose 10,6 m (35 ft), Hose 12,1 m (40 ft), Hose 7,6 m (25 ft), Hose 9,1 m (30 ft)
5-YEAR WARRANTY
Your Duovac accessory is warranted against manufacturing and/or functional defects for 5 years. Labour costs needed to perform repairs under the warranty are also covered. Any repair or maintenance must be done by a Duovac authorized technician. To get the complete details on the warranty protection for your Duovac product, contact your point of purchase or our customer service.